You may be looking at purchasing a Peloton bike or you might already own one and you have an Apple watch. You may be asking yourself does Apple Watch Heart Rate Monitor work with Peloton bike? This question has come up many times during the years and the answer has varied until Peloton recently came up with good news. With just one tap on any Apple watch, you can now monitor your heart rate during any Peloton workout on a Peloton Bike, Bike+, Tread or App.
Not only that, but you can easily keep track of your Strive Score along with monitoring your heart rate and close your rings. Plus, you can do it in real time. This is indeed exciting news. But, how does this all work? How do you set it up? We will answer these questions and more in this article, so keep on reading if you are interesting in learning more about how you can use your Apple Watch to monitor your heart rate with Peloton bike, or other Peloton equipment as well.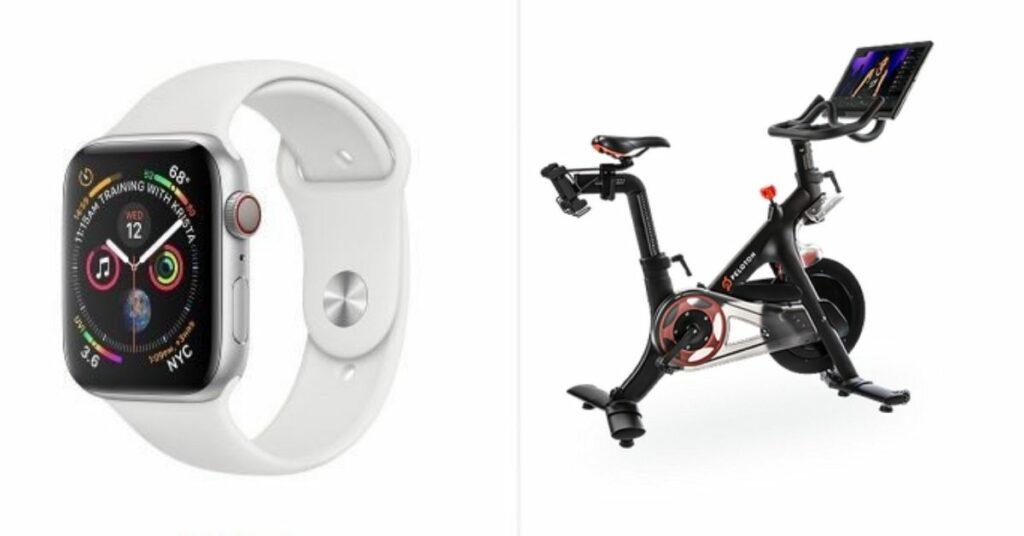 Do I Need a Heart Rate Monitor For Peloton If I Have An Apple Watch?
The short answer is no. The reason it is a short answer is that it requires some explaining. You cannot connect an external heart rate monitor to the Apple Watch, however, the Apple Watch integrates the heart rate monitor that is already on your Apple watch for workouts.
How it Works
The first thing you have to do is set up the Peloton Application on your Apple Watch. This will allow you to start your overall fitness tracking. The Peloton App will then send a notification to your Apple Watch once you start any class on your peloton Bike, Bike+, or Tread. Then you simply tap on that notification to begin tracking and monitoring.
Instead of waiting for the notification, you can, instead, open the Peloton App on your watch right when you start the class, and then tap to start tracking.
The really cool thing is your heart rate monitoring will start and continue throughout the duration of the class. Peloton will actually use your heart rate to calculate your Strive Score. In case you do not know what a Strive Score is, it is a personal, noncompetitive metric that measures the amount of time you spend in each heart rate zone to track how intense your workout is. This gives you a simple way to measure your performances and compare them across all of your workouts.
When you connect Peloton with your Apple Watch, you also have the ability to log your workouts in the activity app. This helps you reach your goals. We have found that what you measure tends to improve.  
Is The Peloton Heart Rate Monitor Necessary?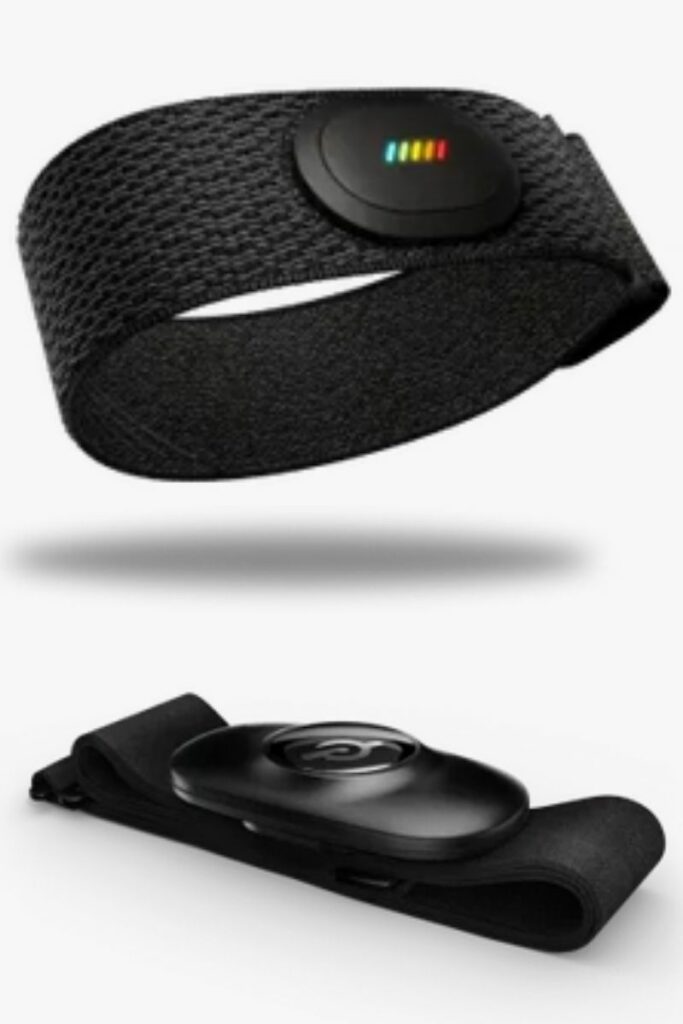 This is a commonly asked question. Since there are so many different types of tracking devices on the market these days, it is very possible you have a heart rate monitor associated with one of these devices. For example, you may have a fitness tracker or a smartwatch that has a built in heart rate monitor. Not only that, but depending on the device you own, it may be a very accurate one. Based on this information, the answer to the above question may be no.
On the other hand, if you do not own one of these previously mentioned devices, you may want to look at getting a Peloton heart rate monitor. For a heart rate monitor is not included with your Peloton bike and must be purchased separately. If you do have one of the devices mentioned above you may be asking yourself what heart rate monitors can I use with Peloton.
It may be that you already have the ability and the fitness devices to accurately monitor your heart rate while attending one of the Peloton classes associated with your Peloton Bike, Bike + or Tread. This really shows how versatile the Peloton devices really are and how these devices can be used together to help you meet your overall health and fitness goals.
So, Can I Use My Apple Watch As Heart Rate Monitor With Peloton?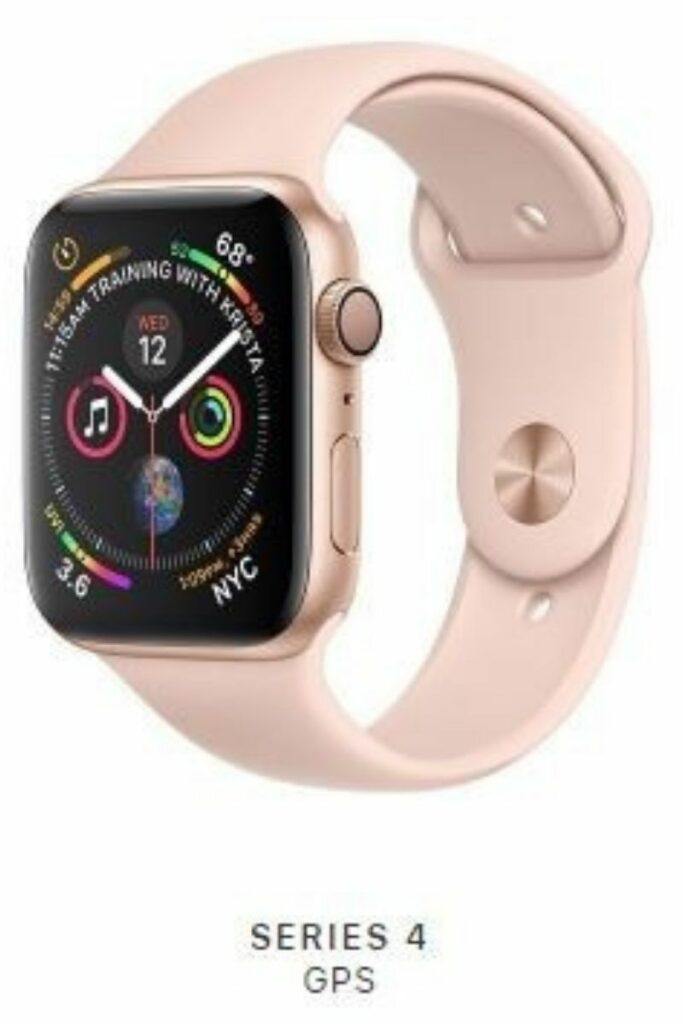 Obviously, based on what we have explored thus far, and depending on which Apple Watch you own, the answer is most likely, YES! According to Peloton support, Apple mobile devices that are iOS 13 and later are compatible with the Peloton App. This basically means that an Apple Watch with OS 6 and later can be used.
So, to answer the question above, if you have an Apple Watch Series 3 to 5 and/or Watch OS 6.1 for Apple Watch Series 1 and 2, you can use your Apple Watch as heart rate monitor with Peloton.
Conclusion
In this article we learned quite a bit about the way the Apple Watch and the Peloton can help you meet your health and fitness goals. Whatever they may be. When you have sufficient knowledge about your exercise routine and how your heart rate may affect your workout routine, you can more easily meet your goals. https://bestfitnessdevices.com/how-to-use-peloton-heart-rate-monitor/
Also, depending on whether you have a devices that works with Peloton or you want to learn how to use Peloton heart rate mnonitor, you can monitor your heart rate while you exercise. It is very important to monitor your heart rate as well as use the Peloton app to help you monitor other important metrics designed to help your overall health and fitness activities. This, in turn, helps your overall well-being.