If you are looking for the ultimate dinner recipe that meats the criteria of being a great comfort food that you don't have to feel guilty eating and serving to your family, than I highly suggest one of our best fat burning recipes. I cannot take full credit for this recipe, for I took it from a great book by Chef Gui Alinet called Eat More, Burn more. I did modify this recipe a bit to make it a fully vegetarian meal.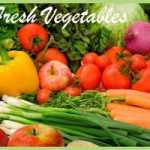 Julie and I are not vegetarians, but we have found that having a few good vegetarian recipes on hand, helps us to stick to a good cardiac diet while still maintaining a good balance of protein and fresh vegetables in our diet.
Mexican Chile Rellenos
This recipe is absolutely delicious. You may even want to double it so that you can have left overs. One of the best things about many of our best fat burning recipes is that they are made with the finest ingredients and about as close to cooking from scratch without spending hours in the kitchen. As many of you know, one of the keys to maintaining good health is to stay away from foods with a lot of preservatives.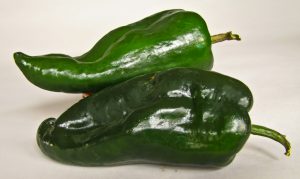 This recipe takes about 30 minutes for prep time and 20 minutes for cooking time.
Here is a quick list of ingredients you will need to cook this amazing meal.
8 poblano Chile peppers, halved lengthwise and seeded
1 can of re fried beans (we like the ones with jalapenos)
1 package of Mexican cheese queso fresco, crumbled (mmmm, so good)
1 diced onion
4 garlic cloves, minced
1/2 cup of cilantro, chopped
1 tsp of chili powder
1 medium can of diced tomatoes
1 small can of black beans
Before you get under way, let me tell you about poblano peppers. They look like elongated sweet green peppers, but are a little darker in color. They are a bit spicy, but in a mild and subtle way. If you are a wimp when it comes to that, you can substitute them with bell peppers (really, they are not that hot, but there are some wimps out there, lol).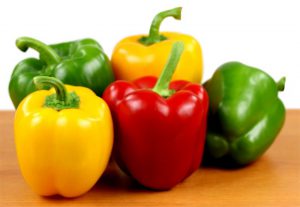 Ok, let's get started shall we
Mix together the re fried beans, half of the queso fresco, onion, garlic, cilantro, and chili powder.
Stuff the peppers with the re fried beans and cheese mix, and place them on an oiled baking sheet.
Pour the tomatoes, black beans, and top with the remaining queso fresco cheese.
Bake at 350 degrees for about 45 minutes.
Serve hot.
A few observations about this type of meal
One may take a look at this meal after cooking it and wonder how it can be considered one of the best fat burning recipes. After all it looks and tastes like it my even be the opposite of fat burning.
The key here is that the ingredients are fresh and not full of preservatives and sugar. They are wholesome and as close to cooking from scratch as you can get without spending hours in the kitchen. There are two recommendations we have regarding cooking meals like this one.
When possible, go organic
Eat a lot of fiber.
There is much scientific evidence that fiber really is the undervalued nutrient we all need, and it has a beneficial impact on weight control. That is why we tend to add fiber-loaded ingredients to our recipes: Leafy green vegetables, flax seeds, coconut or buckwheat flours, whole grain pasta (cooked aldente), etc. It make a huge difference.
Another great vegetarian recipe and another one of our top fat burning recipes can be found here.