We have heard from many of our readers, that one of the biggest obstacles they face is finding the time and motivation to maintain their fitness activities. We have researched many programs and have found, what we believe to be one of the best home workout programs on the market. A program known as Workout Anywhere by Team RundleFit. So, we decided to do a review of this program.
Major Update to This Review (June, 2019)
It has been a while since we did this review, about a year ago now. Since this time, we have noticed a drop in support from the owners on this program. In reviewing this, we did not get an answer from the owners after contacting them and do not know the reason.
Since then we did a lot more research on howm workout programs and found one that has really made a difference in both my life and my husbands life. The work out program is based on an older program known as the Seven Minute Workout.
This new program was based on the Seven Minute Workout and has had a complete renovation. The program is now called Now Lifestyle.
If you want to know more, read this review on "what is Now Lifestyle" and let us know your thoughts. We would love to hear your opinion after reviewing it.
What is Workout Anywhere?

Workout Anywhere is an online home and travel training program specifically designed for for the busy mom or dad. They have helped over 2800 members develop healthier, happier lifestyles with a minimal time commitment!
As stated on their website, Workout Anywhere is the official online training brand developed by Justin and Jessica Rundle. It was originally developed as a desktop and mobile training website in late 2011, it  has evolved into an iOS and Android app, used by busy parents all over the US.
They have body-weight  with minimal equipment daily training lessons that are TRULY all-level, quick and highly effective; one can pull-up Workout Anywhere and burn fat and build lean muscle in just 20-30 minutes.
Workout Anywhere actually offers three different types of plans
Memberships
Training plans
Meal plans (memberships include the meal plans, but are also sold separately)
You can watch a brief video from the founders below:
What Do You Get With A Membership At Workout Anywhere?
Anywhere memberships provide all the elements of improved fitness.
They have three different levels of membership to suit any budget. There is a free membership, which is really a 30 day trial program that includes workout videos, recipes, access to the online community, and much more. It is where a member can get a chance to see how the program can help them.
Workout Anywhere is designed to get you healthy by removing two major obstacles –location and time constraints. Coaches Justin and Jessica Rundle know people are busy –that's why they designed a system of body-weight exercises that only require three small portable devices that can be attached anywhere; and when coupled with the Workout Anywhere exercise program, completely replaces a full gym. The program also offers 15 minute workout routine videos that can be streamed directly to a computer or mobile device so that you truly can workout whenever and wherever.
The membership levels consist of the following:
Gold Membership
Platinum Membership
The Gold membership is a monthly coaching program, whereas the Platinum membership is a complete lifestyle coaching program. Each of these membership levels also come with their associated meal plans.
You can get all of the details of these levels by clicking HERE.
What are the different training plans available?
Anywhere training plans are different from the membership levels in that they are plans that are defined for a specific period of time and needs. There are three different plans available:
         6 Week Home Strength & Lean Mass Trainer plan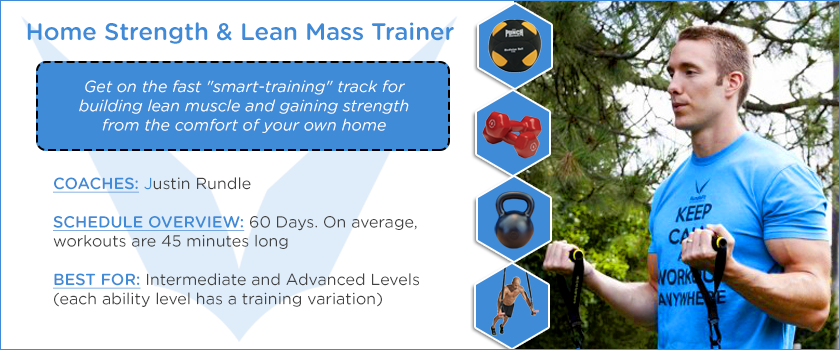 6 Weeks of Daily eBook Training Lessons Perfectly Designed For Building Strength & Lean Muscle Anywhere!
BONUS, Email Lessons!
Access to our Four Minute Core Training Video Library
        12 Week Trainer (Bodyweight + Minimal Equipment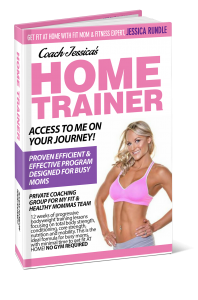 12 Weeks of Daily Training Lessons Delivered Through Email
Beginner & Int. / Adv. Training Calendar w/ Clickable Links to The Daily Lesson
Access to our Four Minute Core Training Video Library, Dynamic Warm-Up and Recovery Training
A Leaner, Fitter, Healthier You in Just 12 Weeks!
[Bonus] Receive their Exclusive "How to Meal Prep" Training Series
 12 Week Bodyweight Trainer
Finish The Trainer, and We Will Send You a Complimentary Copy of Our Orig. 12 Week Trainer!
A leaner, healthier and fitter you!
12 Weeks of Daily Training Lessons Perfectly Designed For Burning Body Fat & Building Lean Muscle!
Both Beginner & Int. / Adv. Ebooks Included
Access to our Four Minute Core Training Video Library
What are the different meal plans available?
Anywhere also offers three incredible meal plans. Each is extremely value packed and, as mentioned above, are included with the Platinum membership. But, the nice thing about this company is they offer individual packages as well as all inclusive packages. The 3 different meals plans are as follows:
The 7 Day Detox Program
This program is intended to jump start weight loss. It rids your body of toxins, inflammation and body fat. It helps you gain energy and lose inches.
The Eat Clean Meal Plan
This is their signature program which serves up satisfying meals and sustainable weight loss. This plan includes four weeks of well-balanced, delicious natural meals designed to help you achieve sustainable fat loss and lean muscle growth. They even created separate plans for men and women.
The Lifestyle Meal Plan Pack
This is the full package, the ultimate set of plans for your lifestyle nutrition makeover! Includes the 7 Day Detox, On-The-Go and Eat Clean Meal Plan!
Conclusion
We have analysed this program and all that it has to offer and conclude that it is an exceptional program overall. In addition to the Heart Health Exercises we show you, this program is nothing further than having your own in house personal fitness coach at your disposal. Each of their plans and programs offer high value and you really need to check out their website below to grasp all there is to offer. Also check below for our overall rating.