Let's talk about the Fitbit Versa Smart Watch and see if it is indeed the best smart watch for women. FItbits second smart watch and has been considered a genuine competitor of the Apple Watch 3, even though the cost is quite lower than the Apple Watch 3.
First of all, Fitbits first smart watch was, of course, the Fitbit Ionic. From a woman's point of view, this was somewhat of a disappointment. Yes, ladies, the Fitbit Ionic was not the most beautiful smart watch in the world to say the least. That boxy looking eyesore simply did not cut it for us at Fit Watches For Women, although it did have the full-blown GPS feature, which, by the way, the Versa does not. But, I think we can live with that considering all the other great features.
So, let's dig in shall we?
About The Fitbit Versa Smart Watch
---
As mentioned before, the Fitbit Versa does not have the built in GPS. This basically means that if you want to monitor or track your route for running, you will need to take your phone with you as well.
Technically this may appear to be a big deal, it is a reason the Versa costs less than the Ionic. But, if this is not a requirement for your particular fitness needs, I would highly recommend this Smartwatch.
The Fitbit Versa has enough on board storage for more than 300 or so of your favorite music tracks, which can be played through Bluetooth headphones. You can download stations from Pandora or playlists from Deezer. This allows one to go phone-free in your favorite gym. This is definitely a nice benefit. Some other awesome features include: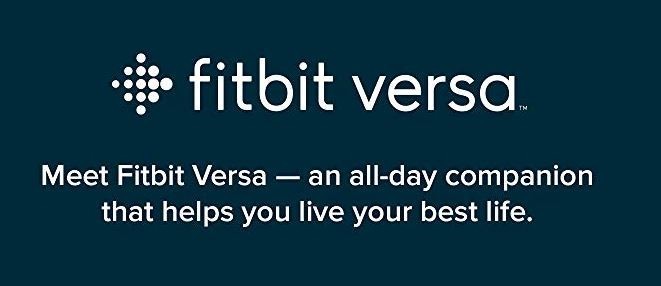 All day activity tracking
24/7 heart rate and sleep stages
4+ day battery life
15+ exercise modes like run or swim
water resistant to 50 meters
records workouts
connects to smartphone GPS for more precise real-time pace and distance.
Yes, folks the Fitbit Versa is water resistant up to 50 meters. This is a real plus! Plus the extended battery life is a real advantage over the Apple Watch 3 which many customers claim lasts for about 36 hours. Plus some reviewers who had owned the Apple Watch 3 stated they did not use many of the features that the Apple Watch 3 has. These other features may be the reason why the Apple watch 3 is about double the price of the Fitbit Versa.
Who Is The Fitbit Versa Smart Watch For?
---
The Fitbit Versa is really for someone who wants the best of both worlds. What do I mean by the best of both worlds?
Well, typically a fitness tracker's main function is to, of course, monitor your fitness. They focus on your steps, monitor your heart rate, monitor your sleep, calories burned and, in the case of the Fitbit versa, female health tracking. Basically, they encourage you to be healthier and do more each and every day.
On the other hand, a smart watch has the ability to put phone functions on your wrist. You can see call, text or calendar notifications right on the screen and get push notifications from many apps. Plus, it is for the person who loves to listen to their favorite tunes on the run.
Many smartwatches lack many of the features you would see on a typical fitness tracker. But not the Versa. It has all the great features of a fitness tracker plus the features you would like to see on a smartwatch as well. Not to mention the fact that the person who wants to monitor their swimming can do so, up to 50 meters.
Another awesome feature that a lot of smartwatches lack is the extended battery life. Most smart watches have to be charged every day. With the Fitbit Versa, the battery can last up to 4 plus days in a single charge!
Fitbit Versa Smart Watch Features
---
This smart watch is absolutely loaded with features. As mentioned above, many smart watches lack many of the features you would see in a typical fitness tracker and many women do not want to give these features up to get the other awesome benefits of a smart watch.
That being said lets take a look at just of few of these features along with their appropriate descriptions.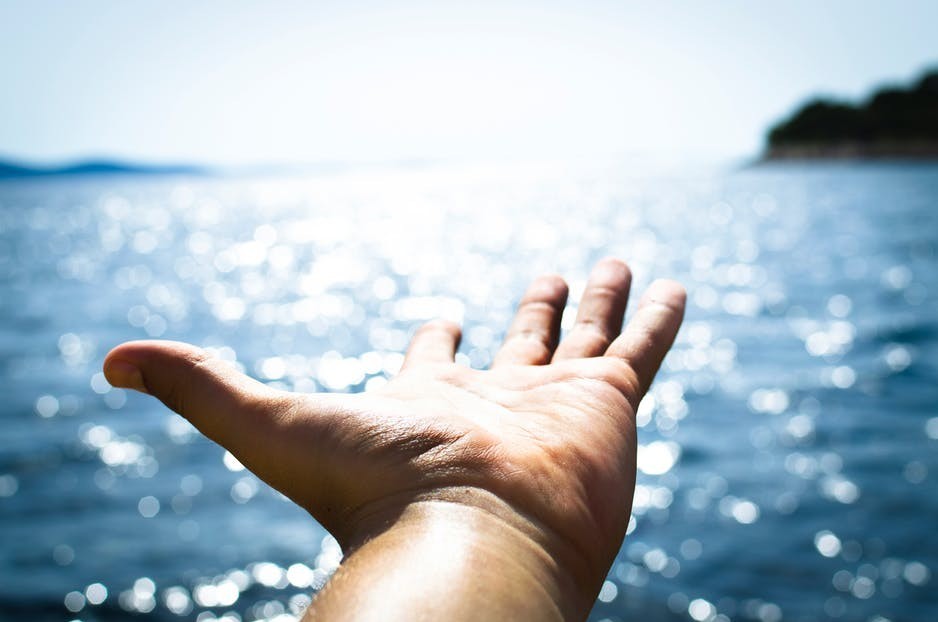 Onscreen Workouts
These are personal onscreen workouts that play right on your wrist. They coach you through each and every move and adapt based on your personal feedback.
Bluetooth Capabilities
You can connect to Bluetooth wireless headphones and listen to your favorite music. Completely wireless. How awesome is that?
4 + Day Battery Life
With this feature, you can track morning, night and in between activities.
15+ Exercise Modes
Track specific workouts in modes like Run, Bike or Weights to see real-time stats on screen & get post-workout summaries.
Female Health
This allows you to use the Versa along with the Fitbit app to log your period, record the symptoms and then compare your cycle against other health statistics like activity, weight and sleep.
Swim proof & Tracks Swims
This is an awesome feature that gives you the ability to wear your Fitbit in the pool or rain. It also tracks your swimming laps, swimming duration and calories burned during your swim workouts.
Smartphone Notifications
See call, text or calendar notifications on screen & get push notifications from your favorite apps. Available when your phone is nearby.
Other features include:
Customizable clock faces
Lightweight design
Connected GPS
Many Apps available
Heart rate tracking
Personalized reminders
Cardio fitness levels
Sleep tracking and stages
many, many more
Is this The Best Smart Watch For Women?
---
Before answering this question lets take a look at the Pros and Cons.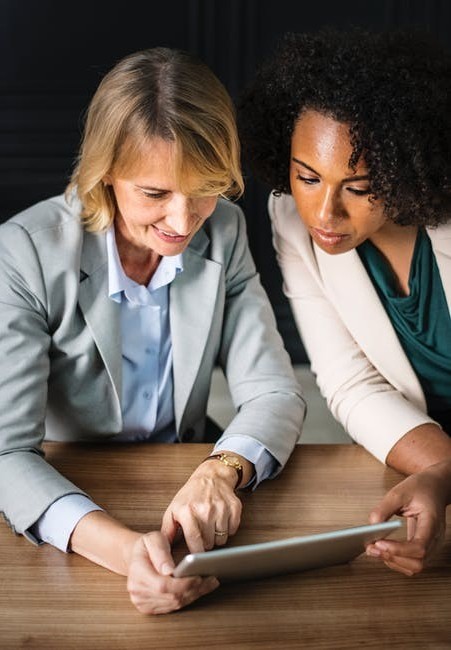 Pros
Battery lasts 4 plus days
swim proof up to 50 meters and tracks swims
tracks a lot of activities for a smart watch

swimming, running, biking, intervals

Female health monitoring
Goals, milestones and challenges
Onscreen workouts
very lightweight and great looking
Cons
No internal GPS (just connected GPS, meaning you need a smartphone nearby)
set up learning curve (but Fitbit has a great tutorials and support page)
So, to answer the question above, unless you are in dire need of internal GPS, yes, we believe the Fitbit Versa is the best smart watch for women. It is extremely lightweight and looks very nice. Plus, the selection of available bands is absolutely incredible.
Summary
---
All things being considered, the Fitbit Versa Smart Watch definitely has the best of both worlds when it comes to a device that monitors your health and well-being in addition to having the features of a great watch as well.
This device is also a great contender to the very popular Apple Watch 3 that is almost double the price from all retailers including Amazon.

The Fitbit Versa is jammed packed with features that include total health and fitness monitoring as well as a fully functional Smart Watch. The selection of bands available is also amazing and is very lightweight and comfortable.
It is also the type of device that a woman would have no problem wearing while going out to dinner or any other event for that matter.
There are over 4200 reviews of this product on Amazon alone and over 53% of those reviews are 5 star ratings. This is a well liked device and owners of other watches who have also purchased this one, state that this is a great value.
In regard to connected GPS verses built in GPS discussed above. It was mentioned that Fitbit's first Smart Watch, the Ionic, have built in GPS. This means that you can track GPS directly from your watch. The Versa has connected GPS, which means that you will need to be connected with your phone's GPS in order to track GPS. They work with the sensors on your nearby phone to track GPS data.
So, if you are OK with not having GPS data accessible directly from your watch, then the Fitbit Versa is the Smart Watch that you want to get. Especially from a woman's perspective. It is simply a gorgeous smart watch packed with amazing fitness features. If you are looking for a lower cost alternative to this device, you may want to look at the Donerton Smart Watch here.
Based on this review, Fit Watches For Women highly recommend the Fitbit Versa as the best smart watch for women.