To say there are a variety of fit watches available on the market today would be a huge understatement. Not to mention the all the different features and benefits associated with this amazing technology. So narrowing this selection to come up with a list of the best fit watches for women was not an easy task to say the least. But, we did and we are exited to bring to you the top 5 of the best fit watches for women.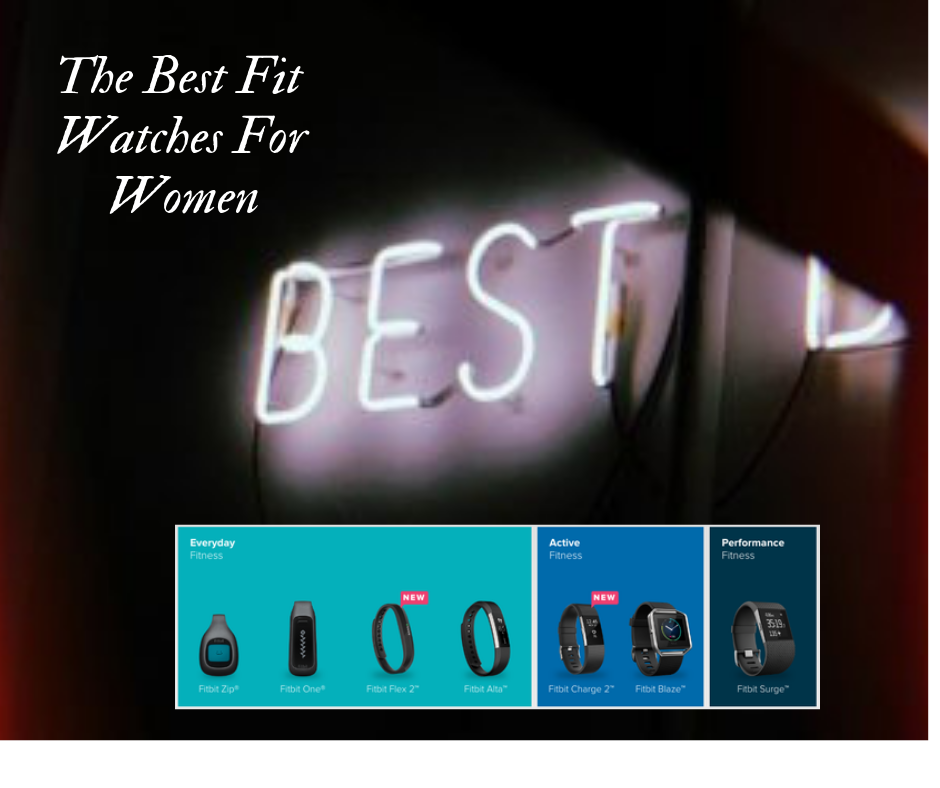 In coming up with this list, we looked for watches that worked best for a variety of functions and activities, but would also provide the look and feel for the active women, while considering the associated cost and benefit ratio.
In coming up with the best list possible, we decided to stick with a price range between $100 to $300. This price range was chosen because we realize fit watches in the price range lower than this, just didn't offer enough benefit for the active women's needs and above $300 was simply too expensive to appeal to the average active women's budget.
Two Categories of Fit Watches
---
Fit watches typically fit into one of two categories:
Sport watches
Fitness trackers
Sport watches typically are more versatile, and have more features and benefits, including GPS, and because of this fact, they are usually larger and more expensive. This type of watch can also be referred to  as a smartwatch and is the best way to go if you run competitively and accuracy is very important.
Distance traveled is more accurate because they use GPS technology instead of an accelerometer. These types of watches are not dependent on synching with a smartphone so you can get instant stats while you are running.
Fitness trackers, aka, activity trackers,  on the other hand, simply count steps, monitor sleep, and track basic exercise without the GPS that more accurately monitors these activities. They are also usually smaller, less bulky and have a more feminine look and feel to them.
In coming up with our best of list, we considered both of these major categories considering both functionality and looks and feel.
Features and Other Factors To Consider When Choosing the Best Fit Watches For Women
---
In addition to the discussion mentioned above, we also considered some more important factors that a woman would want to know when choosing the best fit watch. We needed a way to accurately rate the selection to give the most accurate "best of" list as possible. These factors include:
Looks, weight and overall style
water resistance levels
heart rate monitoring
sleep monitoring
battery life
all day activity monitoring
customer reviews
Price
So, taking all of these items into consideration plus the communication we have with our followers, we have created the following list of fit watches for women in the order of very best to the least of the best…lol.
Drum roll please……….
1. Fitbit Charge 2
---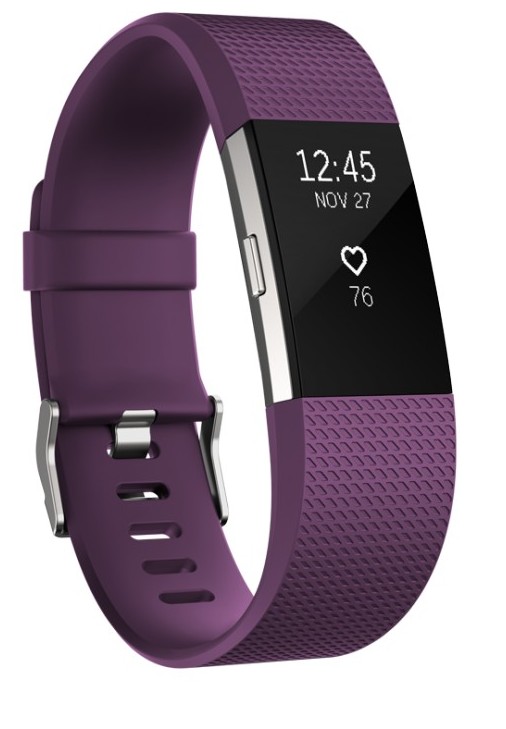 The Fitbit Charge 2 is our overall favorite fit watch for women. Even-though there is a newer version of this product, the Fitbit Charge 3, we felt that, based on customer reviews and comments, that the Fitbit 2 is still our top choice. It seems to be a fairly common complaint that the Fitbit Charge 3 may have been released too early and that there are some "bugs" that need to be worked out.
The Fitbit Charge 2 is, in our opinion, the best for overall value. The look, weight and feel seem to be very appealing to most everyone who has owned one of these devices and the overall satisfaction level is very high. There are over 17,000 customer reviews listed on Amazon and about 64% of those reviews are 5 star ratings. So, basically owners of this product love it.

2. Fitbit Alta HR
---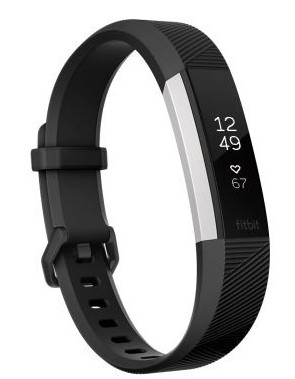 The Fitbit Alta HR made our list mainly because of the sleek and slim style associated with it. It is an outstanding looking Fit watch, which is very appealing for the women who wants to wear this product all the time. Not only for her fitness activity, but for her night on the town as well.
The features are very similar to that of the Fitbit Charge 2 and the price. The main functional difference between these two is that the Charge 2 has the connected GPS. Which is why the Charge 2 is larger and slightly bulkier. Many women feel it is worth the size difference to have the GPS, however, for those of us who are not serious runners, may wish to sacrifice this feature for the smaller and more elegant feel on our wrist.
There were over 4000 customer reviews on this product and 59% of those reviews were 5 star reviews.
Here is a brief list of the Pros and Cons of this product:
Pros
Continuous Heart Rate Monitor
Very comfortable, especially for those with slim wrists (ability to wear it all day long)
Long battery life (up to 7 full days before recharging)
Sleep monitoring functionality is highly praised on this one
The use of the phone app was highly praised
Price point is a positive
Cons
No GPS (mentioned by serious runners)
Few complaints about charging problems
Our overall opinion of this product is that it would be our number one choice if it wasn't for the fact that more than a few women like the GPS feature and are willing to sacrifice the smaller and more comfortable design that the HR is very well-known for. So, if you are not that excited about using GPS, then by all means check out this fit watch. The price point is good and pretty much the same as the Charge 2.

3. Garmin vívomove HR
---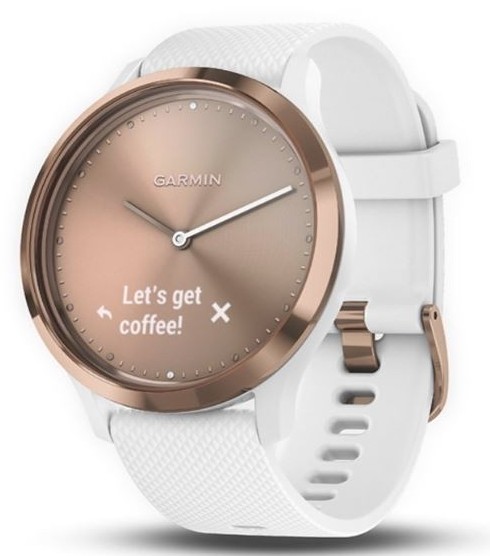 It is really hard to igore this particular Sports watch. It has got to be one of the most elegant looking large watch that does have the full GPS feature available. Yes, it is a large watch, but it is indeed a good-looking watch packed with great sport watch style and bundle of features.
I promise to do a full review of this powerhouse of a watch. For now simply appreciate that it is essentially loaded with features every serious runner will appreciate.
Pros
Analog time giving a more elegant look that larger watches with GPS
GPS, of course, full sport watch features.
Long battery life for a sport watch (up to 3 full days before recharging)
Garmin app is easy to use
Cons
Hard to read in sunlight
Few complaints about charging problems

4. Fitbit Versa
---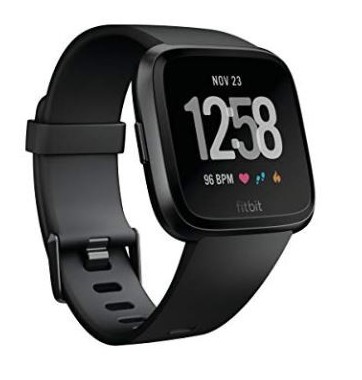 The Fitbit Versa has been compared in many reviews to the higher cost Apple watch that has a few more features that many customers feel are not really that necessary to have. In fact some say that it has 80% of the features at about half of the price of the Apple watch. Not to mention, that with the Apple you do not get the great benefits of the fitbit app.
There are over 3400 reviews on Amazon and over half of them are five star ratings. Simply said, customers love this fitness watch. The other thing about this fitness watch is that it is waterproof up to 50 meters. This is a big plus for those who want to track their swimming activity. I think it is a great idea to read a number of Amazon reviews on this watch if you are considering a great fit watch that is also waterproof and you want to monitor your sleep.
Pros
Waterproof up to 50 meters
great sleep monitoring functionality
Long battery life for a sport watch (up to 5 full days before recharging)
The use of the phone app was highly praised
Great price value
Cons
A little big on the wrist compared to other Fitbits
Few complaints about blue tooth functionality
5. Garmin Forerunner 35
---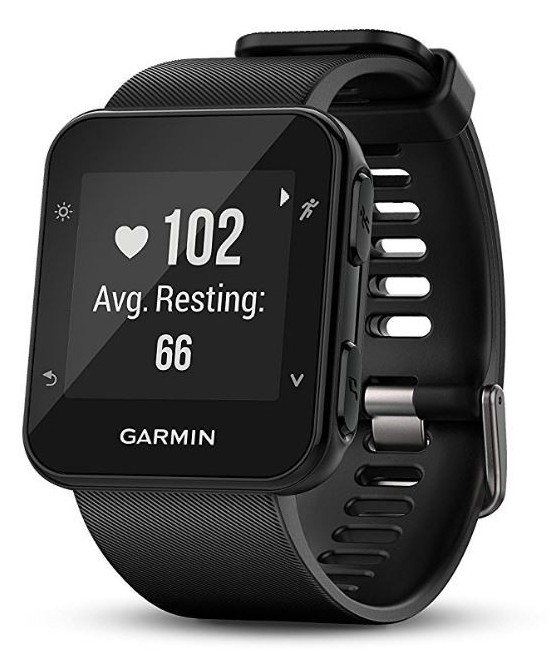 If you are looking for built in GPS and heart rate monitoring, the Garmin Forerunner 35 is one of the best values you will find on the market. This is a runners watch, so if you are a runner, I would highly recommend this one. That being said, we did not rate it higher only because it is a bit larger and this post is about the best fit watches for women, and not about the best fit watches for runners. If it was, it may have made the number one position.
This is precisely why it is critical to know what is important to you regarding the type of fit watch to choose from. If you want a great fit watch that you can wear all day long and are not a serious runner, then you may want to look at our number one and two choices mentioned above.
Pros
Customizable screens in run mode – see any stat wherever you want.
GPS and heart GPS style heart rate monitoring
Long battery life for a sports watch (up to 5 full days before recharging)
Great price value
Cons
trouble getting Bluetooth activity sync to work.
Not as attractive as other models for women
If the GPS feature is important for you and you want a more attractive fit watch, then I would consider the Garmin Vivomove HR over this one.

Conclusion
---
I hope you enjoyed this article discussing the best fit watches for women, it was a difficult task at best, but keep in mind this list considers the look and feel and functionality.
Us women want the best of both worlds when it comes to wearable technology and rightly so. There is a lot to choose from and only so many of these devices meet all of an active women's demands. As you can see, it is critical that you know what your parameters are and if you truly need GPS features or not.
So, basically GPS technology requires a larger device, and if that is what you want, then you will want to find the one that is the most attractive while still meeting your technology needs.
The above mentioned list takes into consideration what customers had to say about the products and our own research and reviews. We tried several of these units out for ourselves and ask many for their opinions in coming up with this list.
If you own a fit watch and would like us to review it, or you would like to comment, please do so below. We would love to hear what you have to say and will respond within at least 24 hours. So please comment below.